News
2017
Pork News - August 2017
For the latest Maryland Pork Producers Association (MPPA) Newsletter, click Pork News.
Pork Act Delegations - August 24, 2017
Maryland Pork Producers Association (MPPA) President Jennifer Debnam has announced that the election of the two pork producer delegate candidates for the 2017 Delegation Body of the National Pork Board (Pork Act) will take place at 2:00 p.m. Saturday, August 26, 2017. This election will be held in conjunction with the MPPA Board of Directors meeting in the Home Arts Building of the Maryland State Fair, 2200 York Road, Timonium, Maryland 21093. All Maryland pork producers are invited to attend. While not essential, calling MPPA ahead of time to ensure adequate space would be appreciated. Any producer who is a resident of the state, is over 18-years old, and has paid all assessments due, may be considered as a delegate candidate and participate in the election.
For further information, contact Danielle Bauer, 443-262-8491, or Danielle.mdag@gmail.com.
Calling All Maryland Pork Producers! Join us for - Maryland Pork 101
Friday, June 23, 2017, 10:00 A.M. - 2:00 P.M. 4-H Building, Howard County Fairgrounds
2210 Fairgrounds Road, West Friendship, MD 21794
Join pork producers from around the state to learn about relevant issues of today's pork industry, including the National Pork Checkoff Program, Federal and State antibiotic regulations, and the Maryland's Best marketing program. Speakers will include:
- John Heins, National Pork Board
- Dr. Lisa Becton, National Pork Board
- Colby Ferguson, Maryland Farm Bureau
- Stone Slade, Maryland Department of Agriculture
A pork barbeque lunch will be provided courtesy of the National Pork Checkoff Program. For the complete meeting agenda, click here. Please RSVP by June 15, 2017 to Danielle Bauer, 443-812-4526 or email Danielle.mdag@gmail.com.
How to Succeed with the New Antibiotic Regulations
The Pork Checkoff hosted a one-hour webinar, "How to Succeed with the New Antibiotic Regulations", that was heard and seen in more than 20 countries. A panel of experts gave updates on how the new FDA antibiotic rules are affecting U.S. producers and answered participant questions. To access the recording, click webinar details. Registration is required.
2016
NPB Celebrates "Get Smart About Antibiotics Week"
The U.S. Centers for Disease Control and Prevention's (CDC) held their "Get Smart About Antibiotics Week" November 14-20, 2016. "Get Smart About Antibiotics Week" demonstrates why it's so critical to use antibiotics wisely to safeguard the health and well-being of people, animals, and the environment. The National Pork Board (NPB) used this opportunity to provide outreach on American pig farmers long history of doing what's best for their animals, their customers and their communities.





"The 'Get Smart About Antibiotics Week' is a good time to reflect on our long history of accomplishments in the antibiotics area, such as using these medications responsibly and embracing the updated Pork Quality AssuranceSM Plus certification program," said NPB President Jan Archer, a pig farmer from North Carolina. "As pig farmers, we are aware of the challenge of antibiotic resistance and are dedicated to working hard to preserve the effectiveness of antibiotics, both on the farm and in human medicine."



According to the CDC, the 2016 "Get Smart About Antibiotics Week" marked an important year because Congress has allocated $160 million in new funding for the agency to implement its activities listed in the National Action Plan for Combating Antibiotic-Resistant Bacteria (CARB). The CDC is using this funding to accelerate outbreak detection and prevention, to support innovative research and to inform providers and the general public about antibiotic resistance and appropriate antibiotic use. NPB Press Release.

MPPA Bids Farewell to Lynne Hoot and Welcomes Lindsay Thompson as New Executive Director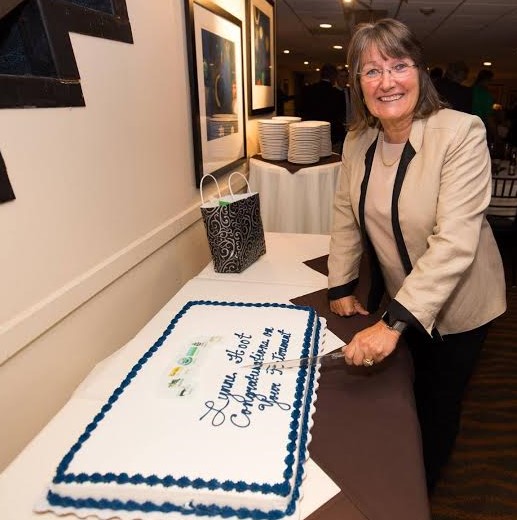 MPPA wishes a happy retirement and safe travels to former executive director Lynne Hoot. Thank you for your many years of service!





Congratulations to successor Lindsay Thompson, new executive director. We are excited to continue on under your leadership!

Lindsay, along with Programs and Public Relations Director Danielle Bauer and Administrative Assistant Marguerite Guare, are all set up at their new office in Centreville. Please note the phone number has changed to 443-262-8491.

To read Lynne's farewell comments, click here

.

To learn more about Lindsay and the transition, click here.

Mathias Ag Program

The Maryland Energy Administration (MEA) is offering a grant through the Mathias Ag Program for agricultural producers and ag businesses to install energy efficiency and renewable energy projects. The grant will provide free technical assistance, along with up to 50% of the cost for energy efficiency projects, and up to 25% of the cost for renewable energy projects. Renewable energy projects must be done in conjunction with energy efficiency. The program launched late last week and the application deadline date is December 15th. MEA is offering two information webinars on this grant program, Monday November 14 and Wednesday, November 30.

Program information, and Q&A, can be found here.

Pork Checkoff Opens Nominations for the 2016 America's Pig Farmer of the YearSM Award

DES MOINES – Jan. 5, 2016 – The National Pork Board is accepting applications for its 2016 America's Pig Farmer of the YearSM award through March 13 at americaspigfarmer.com. The award recognizes a U.S. pork producer who demonstrates excellence in raising pigs using the We CareSM ethical principles and in sharing his or her story with the public.



"It has been an honor to represent America's Pig Farmers," said Keith Schoettmer, a pig farmer from Indiana and the first America's Pig Farmer of the Year. "I encourage people to nominate excellent pig farmers who want to represent their farm and our industry."



Schoettmer has participated in several events since being named America's Pig Farmer of the Year in October. This has included taking part in a media tour in New York City and speaking at a congressional briefing in Washington, D.C., hosted by the American Humane Association.

Third-party judges again will help determine the final award recipient, with the winner announced during National Pork Month this October. The U.S. public also will play a role in the final outcome by viewing short video clips of the award finalists on their farms at americaspigfarmer.com and by voting for finalists through the Pork Checkoff's social media outlets.



"This award brings to life the National Pork Board's commitment to building consumer trust through on-farm transparency and accountability," said National Pork Board President Derrick Sleezer, who is a pig farmer from Cherokee, Iowa. "The ideal candidate will have a focus on environmental sustainability, as well as animal welfare, production efficiency, the adoption of best practices and a commitment to continuous improvement. I encourage pork producers to consider nominating an outstanding candidate."

While nominations are being accepted now through March 13, any U.S. pig farmer, who is 30 years of age or older on Jan. 1, 2016, can apply Feb. 1 through March 13. Instructions and frequently asked questions can be found at americaspigfarmer.com or via a link on pork.org. Specific details also will be available through state pork associations.



For more information, contact: Cindy Cunningham, National Pork Board, 515-223-2600, or
ccunningham@pork.org.
515-515-



The National Pork Board has responsibility for Checkoff-funded research, promotion and consumer information projects and for communicating with pork producers and the public. Through a legislative national Pork Checkoff, pork producers invest $0.40 for each $100 value of hogs sold. Importers of pork products contribute a like amount, based on a formula. The Pork Checkoff funds national and state programs in advertising, consumer information, retail and foodservice marketing, export market promotion, production improvement, science and technology, swine health, pork safety and sustainability and environmental management.

For information on Checkoff-funded programs, pork producers can call the Pork Checkoff Service Center at (800) 456-7675 or check the Internet at www.pork.org.

2015

Nutrient Recycling Challenge
The U.S. Environmental Protection Agency is partnering with pork and dairy producers, USDA, and environmental and scientific experts to host a competition, The Nutrient Recycling Challenge, to find technologies that can recycle nutrients from livestock waste and create valuable products.

Every year, livestock producers manage over a billion tons of animal manure containing valuable nutrients—nitrogen and phosphorus—that plants need to grow. Manure can be a resource as a renewable fertilizer, but should be used properly to minimize water pollution and build healthy soils.

There are four phases planned for this innovation challenge, which will allow innovators to take their ideas from concepts to working technologies on pilot livestock farms.



A total of up to $20,000 in cash prizes will be split among up to four winning submissions from the first phase of the challenge (the best submission will receive a minimum $5,000 cash award). Submissions for the first phase are open now through January 15, 2016.

Visit the Nutrient Recycling Challenge for phase details, timelines, and cash prize information.

What's on Your #PorkBucketList?

Got pork on your mind? We do - and we're pretty sure if you love it as much as us, you've got lots of ideas for your favorite meat. Maybe you've been meaning to try making Sriracha ribs. Or you want to check out that dim sum restaurant you visited on vacation. Perhaps you're feeling inspired to invent a global marinade for pork chops. Whatever it is, now's your chance to embark upon a new adventure with pork. Enter the #PorkBucketList.

It's simple - all you have to do is share what's on your list - a global recipe you want to try, a pork-themed event you want to host, a pork hot spot you want to eat at - online via Twitter, Facebook, Pinterest or Instagram using the hashtag in your post. Then, you can check out other pork fan's lists at PorkBucketList.com - as well as recipes, tips and lists from food personalities and more. And, just for sharing, the National Pork Board will surprise a few lucky fans by helping them check an item off their list. See terms for details.

Saturated Fat Research

In a potential reversal of established nutrition understanding, Dr. Rajiv Chowdhury of Cambridge University and his colleagues published an analysis in the Annals of Internal Medicine on March 18, 2015 saying there is insubstantial evidence linking saturated fat and heart disease. Immediately, NPR's The Salt blog, The Economist and The New York Times' Well blog reported the story, which was shared by Michael Pollan. Marion Nestle posted comments about the findings on her blog that were shared by Politico food policy reporter Helena Bottemiller Evich.



Some influencers deduced that there was a connection between shunning fat and embracing sugar and processed food. The New York Times' Mark Bittman wrote an op-ed piece in which he claimed, "But the real villains in our diet - sugar and ultra-processed foods - are becoming increasingly apparent. You can go back to eating butter, if you haven't already." Health writer Dave Zinczenko, sustainability writer Marc Gunther and self-proclaimed Supermarket Guru Phil Lempert shared the story. In a two-part radio piece, NPR: The Salt's Allison Aubrey examined similar themes and quoted science writer Gary Taubes, "Right around this time (when people started eating more refined grains and sugar) is when Americans started getting fatter and fatter, and more diabetic."

In a related story, Politico's Morning Agriculture reported that the U.S. Food and Drug Administration (FDA) was considering reversing the Generally Recognized as Safe status of trans fats, which would result in a ban that would face criticism from food manufacturers. Frustrated by the argument to keep any trans fats in foods, food blogger and educator Marion Nestle referenced Chowdhury's saturated fat research as she argued that "researchers have consistently found trans fats to be just as bad - or worse - than saturated fats from the standpoint of heart disease risk. The recent analysis says much the same thing." Nestle's post was retweeted by Michael Pollan, and tweeted by the Academy of Culinary Nutrition and food reformer Ann Cooper, who complained, "Really aren't we done w/this yet??" However, Politico's Helena Bottemiller Evich noted fairly of those in the industry, "Most say they support efforts to further reduce trans fats in food products ... but moving to ban the substance is going too far."